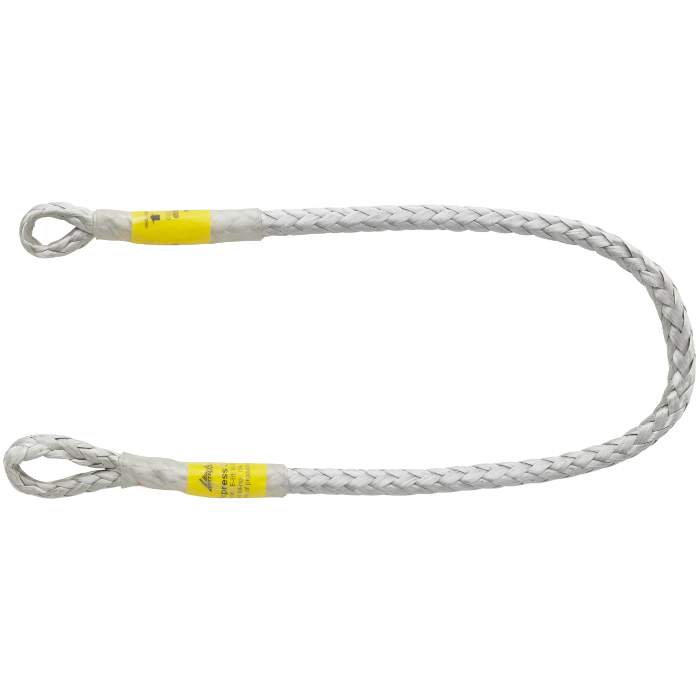 Description
Dyneema slings with two eyeloops that are seamlessly spliced. Can be used as a runner but works as a XL sling as well. The simple intuitive design decreases the risk of user error. Slings can be adapted to various lengths.
Price is a static conversion from
This Product is Hard to Find.
We don't know where you can buy this item online in the US. We'll continue to check all the major retailers and will update this page as soon as we find one.
If you know where to find this online in the US, let us know, and we'll add the link.
Weight (grams / ounces)

The weight as specified by the manufacturer, in grams and ounces.

19 g / 0.67 oz­
Length (cm / in)
45 cm (17.7 in)
Width (mm / in)
6 mm (0.236 inches, a hair under 1/4 an inch)
Material(s)
Dyneema / UHMWPE (Rabbit Runner)
Strength (kn)
22 kN
Certification
EN
If you know of a good product video that should be here, let us know, and we'll put it up.
If you're looking for gear videos in general, check out our Vimeo and YouTube channels to see the newest gear.