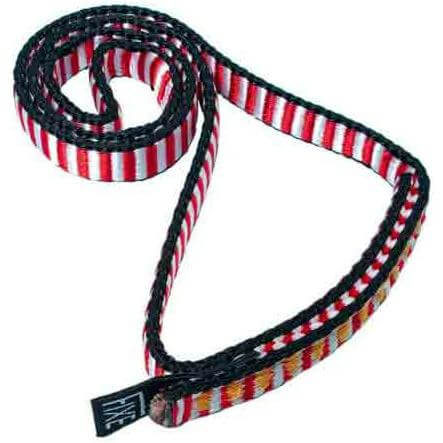 10 mm Dyneema Sling 50 cm
Description
Dyneema rings: Stronger and lighter than polyamide ones.
Weight (grams / ounces)

The weight as specified by the manufacturer, in grams and ounces.

22 g / 0.77 oz­
Length (cm / in)
50 cm (19.7 in)
Width (mm / in)
10 mm (0.394 inches, a bit under 7/16ths)
Material(s)
Dyneema / UHMWPE­
Strength (kn)
22 kN
Certification
CE
If you know of a good product video that should be here, let us know, and we'll put it up.
If you're looking for gear videos in general, check out our Vimeo and YouTube channels to see the newest gear.