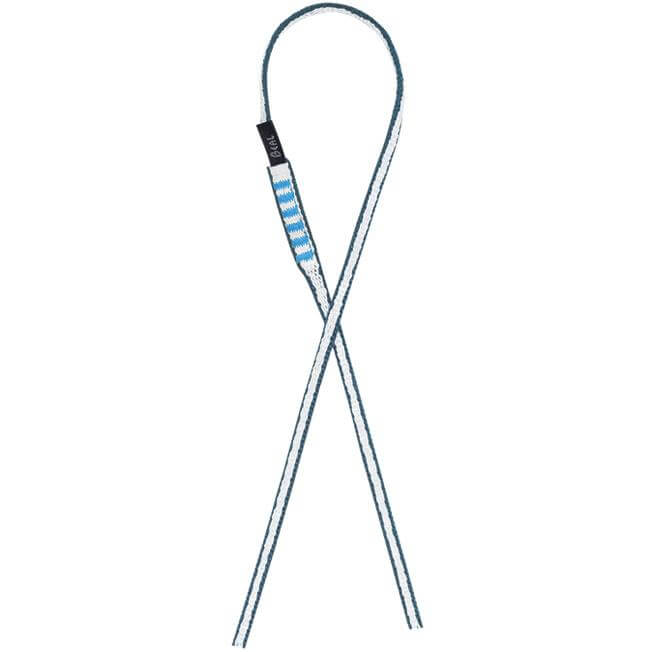 Description
The best sewn slings for mountaineering and long routes where weight counts the most. These 6mm slings are ultra-lightweight and abrasion resistant. Color coded lengths. Color of internal thread indicates year of manufacture.
This Product is Hard to Find.
We don't know where you can buy this item online in the US. We'll continue to check all the major retailers and will update this page as soon as we find one.
If you know where to find this online in the US, let us know, and we'll add the link.
Weight (grams / ounces)

The weight as specified by the manufacturer, in grams and ounces.

17 g / 0.58 oz­
Length (cm / in)
60 cm (24 in)
Width (mm / in)
6 mm (0.236 inches, a hair under 1/4 an inch)
Material(s)
Dyneema / UHMWPE­
Strength (kn)
22 kN
Certification
CE, EN
If you know of a good product video that should be here, let us know, and we'll put it up.
If you're looking for gear videos in general, check out our Vimeo and YouTube channels to see the newest gear.